"We would like to acknowledge Dr. Nasedkin who was an integral part of the Occlusal Rehabilitation Centre for 7 years. He helped develop the clinic and treatment protocols. Dr. Nasedkin guided and mentored both myself, the team and our patients to help us realise our true abilities. He is sorely missed. We would like to ensure that all of what he imparted lives on at The Occlusal Rehabilitation Centre."
—Dr. Abbas Tejani
Dr. John N. Nasedkin, DDS., FRCD(C), FADM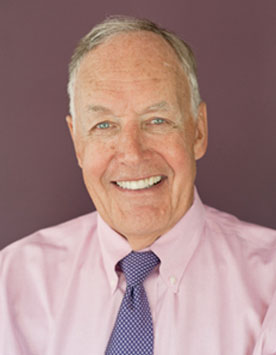 Dr. Nasedkin graduated with a DDS from the University of Alberta in 1959 where he was awarded a Gold Ring for participation in student activities. His Clinical Fellowship in Dental Medicine at the Forsyth Dental Center in Boston, Massachusetts, was followed by three years of practice and study in London, England. He brings more than 40 years experience in dentistry and at the forefront of TMJ and Occlusal advances.
Dr. Nasedkin and his wife have a cottage in Point Roberts and enjoy golf and travelling.
Dr. Nasedkin brings a wealth of experience to his areas of interest. He is a highly accredited and involved specialist with the following certifications and associations:
Fellow of The Royal College of Dentists of Canada, Certified Specialist in Prosthodontics
Fellow of The Academy of General Dentistry
Fellow of The Academy of Dental Materials
Examiner in Prosthodontics of the Royal College of Dentists of Canada
Member of the Canadian Academy of Restorative Dentistry and Prosthodontics
Member of the Pacific Coast Society for Prosthodontists
Member of the International College of Prosthodontists
Member of the American Academy of Cosmetic Dentistry
Member of the Academy of Osseointegration
Master Tutor of the Faculty of General Dental Practitioners (UK)
Founder of the highly successful "Biology of Occlusion" programs of The American Equilibration
Society and past President
Moderator and Program Coordinator of the annual Pacific Implant Symposium
mentor of TEST: The Esthetic Study Team, and associated groups in many cities.
mentor of the first aesthetic study club in Canada (1984)
past President of the American Equilibration Society, the world's largest Occlusion/TMD organization
Section Editor of Cranio (The Journal of Craniomandibular Practice)
Co-editor of the book, "Occlusion: The State of the Art"
published in the July/August 2003 issue of the Journal of the Canadian Dental Association on the use
of canine risers to restore canine disclusion.
author of the first article on Porcelain Veneers in the Journal of the Canadian Dental Association
interviewed in the Canadian Journal of Dental Technology (Spectrum) in the 2004 fall issue on the
current state of Prosthetic Dentistry
chosen by Nobel Biocare to introduce the Procera all-ceramic crown across Canada
presented a course in May of 2004 at the University of Alberta on Dental Occlusion: how teeth mesh
and function.
Clinical Assistant Professor at UBC Dental Faculty in the Department of Graduate Prosthodontics
In addition to his permanent consultant position at our clinic, he is also consults in aesthetics, treatment planning, medical/dental-legal cases, TMD and mouth rehabilitation all over BC and Canada and has presented programs on Occlusion/TM Joint and Aesthetics on a world-wide basis.