Dr. Abbas Tejani, BDS Bristol, NDEB Canada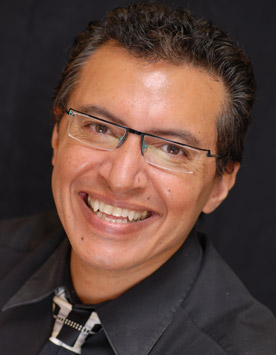 Dr. Abbas Tejani graduated from the University of Bristol in 1984 and worked in general practice in England for 6 years before qualifying in Canada in the 90th percentile before moving to Vancouver in 1999. He has always continued to strive for excellence and to expand his scope and skills in dentistry from starting off as a 'tooth' dentist, growing to provide treatment as a whole mouth dentist and now evolving to provide dentistry in the context of the whole body.
Dr. Tejani has studied with leading members of this profession in the field of cosmetics, temporomandibular joint dysfunction (TMJD) and occlusion, full mouth reconstruction, implants and orthodontics, from England, Italy, Sweden,  Switzerland, the USA and Canada and continues to build upon his skills taking numerous post graduate educational courses every year.
He has practices in Vancouver and London, England where he works to bring his expertise, enthusiasm and skills together for the benefit of his patients. He has a very caring and gentle manner and is committed to a holistic approach, placing an emphasis on your overall health.
Dr. Tejani loves to swim, ski and hike – he has trekked to Everest and into the India Himalayan. He loves the theatre, reading and great restaurants, whenever he has the time.
Dr. Tejani is a member of the:
Canadian Dental Association
BC Dental Association
College of Dental Surgeons of British Columbia
American Academy of Cosmetic Dentistry
British Dental Association
Canadian Association of Restorative Dentists and Prosthodontists
American Academy of Craniofacial Pain